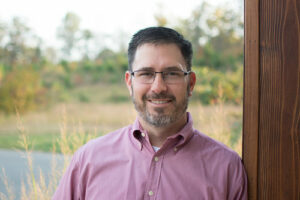 Tom Moore, Owner
phone: 336-765-0023, ext 133
email: [email protected]
Since 1996, Tom Moore's experience in all areas of NetUnlimited's core business — serving as project manager, account executive, and vice president — all gave him the ideal launching pad for his current role as owner. In addition to almost two decades of work as a fiber-optics engineer, Tom credits his rise through the ranks of NetUnlimited for giving him the vision for the company he holds today. Tom's favorite part of his job is making a connection with folks, whether it's helping his customers or making a difference in the lives of his employees. Even at home, he counts his wife Kelley as his best friend. In 2012 their family grew with the addition of twin girls. When not at home with them and their herd of cats and dogs, he loves connecting with nature, whether riding his four-wheeler, skeet shooting or spending time in the mountains.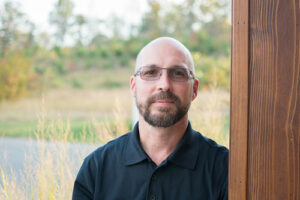 Griffin Briggs, Senior Account Executive / Director of Operations
phone: 336-765-0023, ext 181
email: [email protected]
Griffin Briggs began working with NetUnlimited in 2000, growing in the position over time from technical tasks to sales and client services responsibilities, something he welcomed because it gave him the opportunity to see projects through from beginning to end. He has also worked in design and operations, which gives his clients the benefit of his extensive experience in the technology side of things, as well as the business side. His education at High Point University and multiple certifications provide a solid foundation for the recommendations and options he provides to his clients. In addition to an easy-going nature (shown by his love of John Wayne movies and good books), Griffin brings a tenacity to his job first seen during his high school wrestling career and perfected during his experience serving in the Army National Guard. He has earned Soldier of the Year award in his National Guard unit two years in a row, and his work family at NetUnlimited couldn't be prouder of him.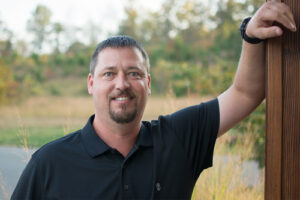 Lance Britter, Account Executive
phone: 336-765-0023, ext 150
email: [email protected]
Lance first joined NetUnlimited as a technician in 2011. By climbing his way up the company ladder, Lance has gained experience in every aspect of our business along the way.  This has made him a very detail-oriented, responsible, loyal, and dependable, account executive at NetUnlimited. His responsibilities include the development of new, and existing accounts, project management, the design of physical networks, and training of new employees. This work has led to Lance becoming one of the most valued, and important employees at NetUnlimited. Outside of work, Lance, originally from the Pacific Northwest, currently lives in Winston Salem, NC, and enjoys hunting, fishing, being in the outdoors, and gun collecting.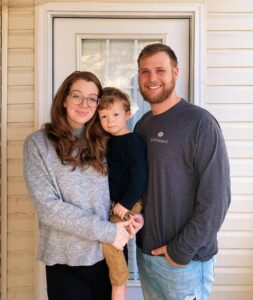 Aaron Austin, Account Executive
phone: 336-816-4072
email: [email protected]
Aaron joined NetUnlimited in the Spring of 2020. He and his Wife Brittany just had their second son Riley in January of 2021, their two year old Wesley is very excited to help out with the newest family member.